10 Days Remaining


Christmas Coupons
Available Now

1 Sheet $10
3 Sheets $25

Available until Dec 14, 2019

At both Tom's Sewing Centre & Countryfolk Fabric

All proceeds from the coupons go to support the local Christmas Bureau. In Surrey we support a Christmas Family in Chilliwack the funds are donated.
Christmas Bureau Family for Surrey Store

We have our Christmas Bureau Family for the Surrey Store this year.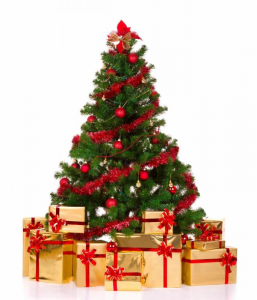 We are low on donations this year so if you have been thinking of picking something up please feel free to email.
Family has no food allergies and would love some kid friendly foods. Here are a few ideas. I have taken off the list anything we have received.
Peas
Carrots
Potatoes
Buns
Cranberry Sauce
Spices such as Basil
Pumpkin Pie
Eggs
Bacon
Hash browns
Chocolate Milk
Coffee
Chips
Christmas Candies
Apple Sauce
Cereal
Crackers
Juice
Chocolates
Candy canes
Soup
Pancake mix
Syrup
Butter
Jam
Nutella
Honey
Cooking oil
Cookies
Sugar
Canned fruit
Juice boxes
Condiments – Mayo, Mustard, Ketchup
Oranges
Canned Veggies
Rice
Pasta
Ice Cream
Cheese
Shampoo
Soap
Toothpaste
Saran Wrap
Tin Foil
Christmas Crackers
Dish soap
Formula – Parents Choice Growing up #2
Diapers – Parents Choice Size 6
The only food the family said they didn't like was broccoli and corn
This family consists of a Mom and Dad and 2 girls and 2 boys:
7 year old girl – True girly girl. She would like animals (horse for her My Life Doll Barn, LOL Dolls, Books (grade 2), Wears size 7 and loves pink, purple, glitter, rainbows & unicorns. She loves dresses and overalls, and head bands. (have crafts, pair of pants)
4 year old boy – Loves Cars, Helicopters, Firetrucks etc. Any moving vehicle is exciting. He also Loves Ninja Turtles and and Paw Patrol and would really like the Paw Patrol Lookout. He wears size 5T and loves the colour blue. (have paw patrol firetruck, socks)
2 year old boy – This little boy is in need of new shoes size 6-7 and socks and underwear. He is going to start Potty Training after Christmas and Mom thinks some fun underwear might make it fun. He loves Paw Patrol and the movie cars. He loves baths and bath toys might be fun. His favourite colour is red and he wears size 3T (have 2 small vehicles, wood puzzle, rubber duck)
1 year old girl – She is 14 months old at the end of November. She wears a size 12 – 18 months. She likes hard books, bouncy balls, noisy toys and putting things inside each other. She has started to enjoy art as well. (have a little outfit)
We are looking for stocking stuffers, gifts and food for all of Christmas Day. Please bring in all your donations by Sat Dec 14. You can also help support our family by buying Christmas coupons in the store. Thank you for all your help!
Tom's Sewing Centre
#102 – 8338 – 120th St
Surrey, BC
604-507-2841
Countryfolk Fabric
#5 – 45802 Luckakuck Way
Chilliwack, BC
04-824-5643