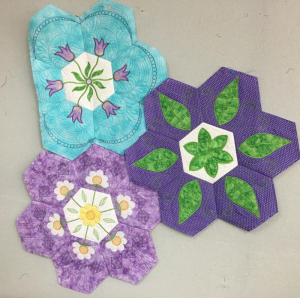 Hoopsisters Mystery Quilt
Just A Few Days Left
June 1st – June 30th, 2018 ONLY
You can participate in the 2018 HoopSisters Mystery Quilt!
Learn more at: https://www.facebook.com/hoopsistersdesigns/videos/
Options:
$69 (downloadable without border) option
$89 (downloadable with border) option.
add a physical CD which will ship in late July for a total of $94.
Amazing Value
2018 Mystery Includes:
The final layout
PLUS 9 Break Out Titles
And a BONUS of 11 separate appliqué/embroideries!
For a $510 VALUE
Sign up at:
http://www.hoopsisters.com/2018-mystery-quilt/
Week 1-3 available to view at Tom's Sewing Centre

Hoopsisters Draw
Win a FREE Hoopsister Pattern
Sign up for the Hoopsisters Mystery Quilt 2018 in June and list Tom's Sewing as your store. Then show us your receipt and you will be entered to win a free pattern. You can choose the pattern. Must show proof of purchase to Countryfolk Fabric or Tom's Sewing Staff by July 7 to be entered to win. (BOM, BOM Border CD's, Purple Daisy and Embroidery Club excluded)
Tom's Sewing Centre
#102 – 8338 – 120th St
Surrey, BC
604-507-2841
Countryfolk Fabric
#5 – 45802 Luckakuck Way
Chilliwack, BC
604-824-5643