Stocking Day is Here

Customer Appreciation Day
Chilliwack Store
Thursday, Nov. 29 at Countryfolk
Stocking Making in the Classroom 10am – 3pm
How to Make a Stocking: If you have never made a stocking you can trace our perfectly shaped stocking pattern and we will teach you how to put it together. You can have amazing stockings in time for Christmas. Every stocking donated to the Christmas Bureau will be eligible for 1 entry to our stocking draw. See details below.
Diana has hit the Christmas Fabric Jackpot and has lots of Christmas Fabric and Batting to share for stocking making. Bring your sewing machine, cutting equipment and some thread and everything else to make the stocking will be at the store.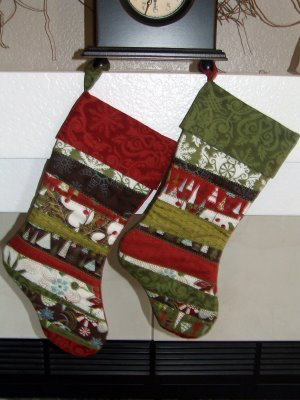 ‌Stocking Contest Information
Would you like to WIN an early Christmas gift? Grand prize will be a Gift Certificate valued at $100. One for each store. All of our customers are invited to participate. The prize will be awarded by random draw. To be eligible to win you will need to make a quilted stocking. Here are the rules:
Each Entry Must:
* Stocking Front must consist of three layers – the top, batting and lining and include a hanging tab (stocking back does not need to be quilted)
* be a min of 12″ long
* be made with 100% quilter's cotton
* can be pieced, contain embroidery and or applique or a panel
* be quilted either by hand, machine or a combination of both
* be made in 2018 and not have been used
* All Entries must be in by Sat Dec 15, 2018
*Maximum 3 Entries per customer per day (except Thurs Nov 29 – as many as you sew in the store). Contest entrant must drop of stockings (no dropping off for your friends).
All stockings will be donated to charity. Let's start spreading the Christmas cheer!

Countryfolk Fabric
#5 – 45802 Luckakuck Way
Chilliwack, BC
604-824-5643