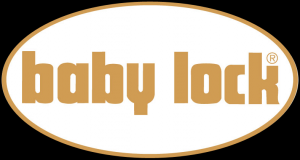 There are many Facebook Live presentations going on this week from our Baby Lock Education Team:
4/30 How to Make a Jelly Roll Quilt on a Serger- Part One with Sara Gallegos
5/7 How to Make a Jelly Roll Quilt on a Serger- Part Two with Sara Gallegos
5/14 How to Make a Jelly Roll Quilt on a Serger- Part Three with Sara Gallegos
Denise Schober is regularly going live on the Baby Lock Longarm Quilting Community Facebook Group, join the group to learn from Denise!
Check out Missy Billingsley's Facebook Page every Sunday evening
Watch Deb Canham go Live on her Serger Sanity Page on Monday nights
Click here to access the Baby Lock Facebook page: https://www.facebook.com/babylocksewing/
FREE TRIAL
Sewing Classes
Serging Classes
Embroidery Classes
The Love of Knowledge Centre contains hundreds of online sewing classes taught by Baby Lock experts. Classes cover everything from settings adjustments to the intricacies of specialty features. You'll also find classes on new techniques and project so you can get the most out of your machines.
Baby Lock is allowing everyone free access to these classes for 60 days however, registration is required. These classes are of interest to ANY customer whether they own a Baby Lock machine or not.
Please remember, this is a temporary offer and will expire.
Click here to access the The Love of Knowledge Centre Classes: https://babylock.com/60-days-free
Service Centre is OPEN
James and Tom are hard at work servicing and repairing sewing machines – all makes and models of sewing machines which includes:
Sewing Machines
Embroidery Machines
Quilting Machines
Sergers
Coverstitch Machines
Long Arm Quilting Machines
You can drop off or pick up your machine at the door. In addition, same day service is still available by appointment. Call (604-507-2841) or Email (info@tomssewing.com) to book your spot.
Tom's Sewing Centre
Open Mon – Fri 9:30am – 5:30pm & Sat 9:30am – 5:00pm
#102 – 8338 – 120th St
Surrey, BC
604-507-2841
Countryfolk Fabric
Open Wed & Sat 9:30am – 12:30pm
#5 – 45802 Luckakuck Way
Chilliwack, BC
604-824-5643
Burnaby Sewing Centre
Open Thurs & Sat 10:00am – 5:00pm
6190 Kingsway Ave
Burnaby, BC
604-437-1633
Email: info@tonssewing.com
Website: http://www.tomssewing.com
Please remember 1 customer in the store at a time. Additional customers need to line up outside and while outside please social distance.