Machine Embroidery by Number: Harvest Pumpkin
KD632
Regular Price: $13.95
Sale Price: $8.99
Regular Price: $13.95
Sale Price: $8.99
Machine Embroidery by Number: Sailboat
KD627
Regular Price: $13.95
Sale Price: $8.99
Machine Embroidery by Number: Apple
KD628
Regular Price: $13.95
Sale Price: $8.99
Machine Embroidery by Number: Kite
KD622
Regular Price: $13.95
Sale Price: $8.99
Machine Embroidery by Number: Watermelon
KD625
Regular Price: $13.95
Sale Price: $8.99
Machine Embroidery by Number: Spool
KD619
Regular Price: $13.95
Sale Price: $8.99
Machine Embroidery by Number: Heart
KD621
Regular Price: $13.95
Sale Price: $8.99
Kristine Zipper Pouch: Spool Small, Medium
KD615
Regular Price: $13.95
Sale Price: $8.99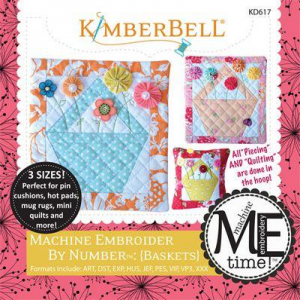 Machine Embroidery by Number: Basket
KD617
Regular Price: $13.95
Sale Price: $8.99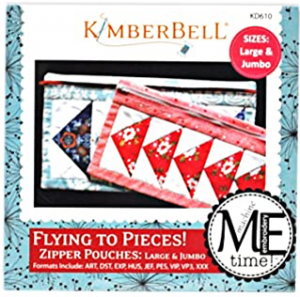 Flying to Pieces Zipper Pouch
KD610
Regular Price: $13.95
Sale Price: $8.99
Regular Price: $13.95
Sale Price: $8.99
Sweet Feet: Whimsical Witch Feet
KD601
Regular Price: $13.95
Sale Price: $8.99
Kristine Zipper Pouch: Spool Large & Jumbo
KD616
Regular Price: $13.95
Sale Price: $8.99
Sale ends Saturday, May 30, 2020 or while supplies last.
At these prices, that won't be long. Avoid disappointment by ordering yours, today. Call (604) 507-2841 or email info@tomssewing.com to place your order for curbside pick-up at our Surrey, Chilliwack or Burnaby locations or delivery by mail.
Please be aware that we are experiencing a higher than average call and email volume. If you leave a message, we will do our best to get back to you in 24 hours.
Finally, stay calm, stay safe and stay engaged – by quilting! Together we'll get through these troubled times, perhaps with a finished project or two 🙂
Tom's Sewing Centre
#102 – 8338 – 120th St
Surrey, BC
604-507-2841
Countryfolk Fabric
#5 – 45802 Luckakuck Way
Chilliwack, BC
604-824-5643
Burnaby Sewing Centre
6190 Kingsway Ave
Burnaby, BC
604-437-1633
Email: info@tomssewing.com
Website: http://www.tomssewing.com
Please remember, 1 customer in the store at a time. Additional customers need to line up outside and practice social distancing.