Aquarium Swimming Sea Turtles – Blue
Item: C7955-Blue
Regular Price: $19.95
Email Discount Price: $16.96
Aquarium Swimming Sea Dolphins – Blue
Item: C7955-Blue
Regular Price: $19.95
Email Discount Price: $16.96
Goal Tossed Soccerballs – Black
Item: C6031-Black
Regular Price: $19.95
Email Discount Price: $16.96
Night Bloom – Black
Item: C7809-Aqua
Regular Price: $19.95
Email Discount Price: $16.96
Dot and Stripe Delight – Rainbow
Item: 19934-263 Rainbow
Regular Price: $19.95
Email Discount Price: $16.96
Dot and Stripe Delight – Bright Pink
Item: 19934-434 Bright Pink
Regular Price: $19.95
Email Discount Price: $16.96
Symphony
Item: A9217-P
Regular Price: $19.95
Email Discount Price: $16.96
Symphony
Item: A9218-P
Regular Price: $19.95
Email Discount Price: $16.96
Symphony
Item: A9223-P
Regular Price: $19.95
Email Discount Price: $16.96
Symphony
Item: A9222-P
Regular Price: $19.95
Email Discount Price: $16.96
Symphony
Item: A9222-PL
Regular Price: $19.95
Email Discount Price: $16.96
Symphony
Item: A9224-P
Regular Price: $19.95
Email Discount Price: $16.96
You Make my Heart Happy Panel – Black
Item: C7740-Black
Regular Price: $19.95
Email Discount Price: $16.96
You Make my Heart Happy Panel – Black
Item: C7741-Black
Regular Price: $19.95
Email Discount Price: $16.96
You Make my Heart Happy Panel – Black
Item: C7742-Black
Regular Price: $19.95
Email Discount Price: $16.96
You Make my Heart Happy Panel – Black
Item: C7743-Black
Regular Price: $19.95
Email Discount Price: $16.96
You Make my Heart Happy Panel – Black
Item: C7745-Black
Regular Price: $19.95
Email Discount Price: $16.96
You Make my Heart Happy Panel – Black
Item: C7746-Black
Regular Price: $19.95
Email Discount Price: $16.96
You Make my Heart Happy Panel – White
Item: C7746-White
Regular Price: $19.95
Email Discount Price: $16.96
You Make my Heart Happy Panel – Red
Item: C7747-Red
Regular Price: $19.95
Email Discount Price: $16.96
Scrap Heap Square Scraps – Navy
Item: MF0575-1072 Navy
Regular Price: $19.95
Email Discount Price: $16.96
Wound Up – Charcoal
Item: A9283-C Charcoal
Regular Price: $19.95
Email Discount Price: $16.96
Wound Up – Grey
Item: A9283-C1 Grey
Regular Price: $19.95
Email Discount Price: $16.96
Wound Up – Parchment
Item: A9283-L Parchment
Regular Price: $19.95
Email Discount Price: $16.96
Mesh – Navy
Item: A8821-B2 Navy
Regular Price: $19.95
Email Discount Price: $16.96
Color Bomb Bubble – Navy
Item: MF0772 – 0110 Navy
Regular Price: $19.95
Email Discount Price: $16.96
Color Bomb Bubble – Red
Item: MF0772 – 0111 Red
Regular Price: $19.95
Email Discount Price: $16.96
Color Bomb Bubble – Black
Item: MF0772 – 0112 Black
Regular Price: $19.95
Email Discount Price: $16.96
Color Bomb Bubble – Brown
Item: MF0772 – 0113 Brown
Regular Price: $19.95
Email Discount Price: $16.96
Color Bomb Bubble – Mint
Item: MF0772 – 0114 Mint
Regular Price: $19.95
Email Discount Price: $16.96
Color Bomb Bubble – Green
Item: MF0772 – 0115 Green
Regular Price: $19.95
Email Discount Price: $16.96
Color Bomb Bubble – Olive
MF0772 – 0116 Olive
Regular Price: $19.95
Email Discount Price: $16.96
Color Bomb Bubble – Teal
Item: MF0772 – 0117 Teal
Regular Price: $19.95
Email Discount Price: $16.96
Color Bomb Bubble – Blue
Item: MF0772 – 0119 Blue
Regular Price: $19.95
Email Discount Price: $16.96
Color Bomb Bubble – Slate Blue
Item: MF0772 – 0120 Slate Blue
Regular Price: $19.95
Email Discount Price: $16.96
Color Bomb Bubble – Wine
Item: MF0772 – 0123 Wine
Regular Price: $19.95
Email Discount Price: $16.96
Color Bomb Bubble – Burgundy
Item: MF0772 – 0124 Burgundy
Regular Price: $19.95
Email Discount Price: $16.96
Color Bomb Bubble – Pink
Item: MF0772 – 0125 Pink
Regular Price: $19.95
Email Discount Price: $16.96
Color Bomb Bubble – Orange
Item: MF0772 – 0128 Orange
Regular Price: $19.95
Email Discount Price: $16.96
Color Bomb Bubble – Peach
Item: MF0772 – 0130 Peach
Regular Price: $19.95
Email Discount Price: $16.96
Color Bomb Bubble – Yellow
Item: MF0772 – 0133 Yellow
Regular Price: $19.95
Email Discount Price: $16.96
Color Bomb Bubble – Gold
Item: MF0772 – 0134 Gold
Regular Price: $19.95
Email Discount Price: $16.96
Color Bomb Bubble – Purple
Item: MF0772 – 0135 Purple
Regular Price: $19.95
Email Discount Price: $16.96
Color Bomb Bubble – Violet
Item: MF0772 – 0136 Violet
Regular Price: $19.95
Email Discount Price: $16.96
Color Bomb Bubble – Lilac
Item: MF0772 – 0137 – Lilac
Regular Price: $19.95
Email Discount Price: $16.96
Color Bomb Bubble – Tan
Item: MF0772 – 0140 Tan
Regular Price: $19.95
Email Discount Price: $16.96
Color Bomb Bubble – Beige
Item: MF0772 – 0141 Beige
Regular Price: $19.95
Email Discount Price: $16.96
Color Bomb Bubble – Cream
Item: MF0772 – 0142 Cream
Regular Price: $19.95
Email Discount Price: $16.96
Color Bomb Bubble – Grey
Item: MF0772 – 0144 Grey
Regular Price: $19.95
Email Discount Price: $16.96
Color Bomb Bubble – Light Grey
Item: MF0772 – 0145 Light Grey
Regular Price: $19.95
Email Discount Price: $16.96
Color Bomb Bubble – Light Blue
Item: MF0772 – 0150 Light Blue
Regular Price: $19.95
Email Discount Price: $16.96
Color Bomb Bubble – Green
Item: MF0772 – 0152 Green
Regular Price: $19.95
Email Discount Price: $16.96
Color Bomb Bubble – Turquoise
Item: MF0772 – 0154 Turquoise
Regular Price: $19.95
Email Discount Price: $16.96
Color Bomb Bubble – Melon
Item: MF0772 – 0155 Melon
Regular Price: $19.95
Email Discount Price: $16.96
Show your Email Discount Card to receive the email discount on your fabric purchase. Email discount card sent out on April 30, 2020.
Don't Have An Email Discount Card?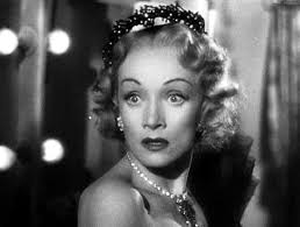 What? You don't have an Email Discount Card! No problem. Just Email Kerri at info@tomssewing.com and ask for one. They're free and can save you loads of money on fabric and notion purchases. Get yours today!
Once you have an Email Discount Card, just imagine all the amazing projects you could create with one or more of these marvellous new fabrics, at unbelievable Email Discount Prices. Drop by Tom's Sewing today to get yours or order by phone (604-507-2841) or by Email (info@tomssewing.com).
Tom's Sewing Centre
Open: Monday – Friday, 9:30am – 5:30pm & Saturday, 9:30am – 5:00pm
#102 – 8338 – 120th St
Surrey, BC
604-507-2841
Countryfolk Fabric
Open: Monday, Wednesday & Saturday, 9:30am – 12:30pm
#5 – 45802 Luckakuck Way
Chilliwack, BC
604-824-5643
Burnaby Sewing Centre
Open: Tuesday, Thursday & Saturday, 10:00am – 5:00pm
6190 Kingsway Ave
Burnaby, BC
604-437-1633
Email: info@tomssewing.com
Website: https://www.tomssewing.com