Raven Moon from Robert Kaufman
Item #: 18483-148
Regular Price: $19.95
Email Discount Card Price: $16.96/m
Raven Moon from Robert Kaufman
Item #: 18483-282
Regular Price: $19.95
Email Discount Card Price: $16.96/m
Raven Moon from Robert Kaufman
Item #: 18484-282
Regular Price: $19.95
Email Discount Card Price: $16.96/m
Raven Moon from Robert Kaufman
Item #: 18483-282
Regular Price: $19.95
Email Discount Card Price: $16.96/m
Raven Moon from Robert Kaufman
Item #: 18483-282
Regular Price: $19.95
Email Discount Card Price: $16.96/m
Raven Moon from Robert Kaufman
Item #: 18483-282
Regular Price: $19.95
Email Discount Card Price: $16.96/m
Gather Here Harvest Foliage from Timeless Treasures
Item #: CM7655-Blk
Regular Price: $19.95
Email Discount Card Price: $16.96/m
Gather Here Harvest Foliage from Timeless Treasures
Item #: CM7661-Brn
Regular Price: $19.95
Email Discount Card Price: $16.96/m
Autumn Beauties from Robert Kaufman
Item #: 19315-175
Regular Price: $19.95
Email Discount Card Price: $16.96/m
Autumn Beauties from Robert Kaufman
Item #: 19315-16
Regular Price: $19.95
Email Discount Card Price: $16.96/m
Autumn Beauties from Robert Kaufman
Item #: 19319-200
Regular Price: $19.95
Email Discount Card Price: $16.96/m
Autumn Beauties from Robert Kaufman
Item #: 19316-163
Regular Price: $19.95
Email Discount Card Price: $16.96/m
Autumn Beauties from Robert Kaufman
Item #: 19314-191
Regular Price: $19.95
Email Discount Card Price: $16.96/m
Autumn Beauties from Robert Kaufman
Item #: 19314-200
Regular Price: $19.95
Email Discount Card Price: $16.96/m
Autumn Beauties from Robert Kaufman
Item #: 19318-15
Regular Price: $19.95
Email Discount Card Price: $16.96/m
Autumn Beauties from Robert Kaufman
Item #: 19319-163
Regular Price: $19.95
Email Discount Card Price: $16.96/m
Gather Here Harvest Foliage from Timeless Treasures
Item #: CM7659-Mul
Regular Price: $19.95
Email Discount Card Price: $16.96/m
Natural Blooms by Robert Kaufman
Item #: 19541-107
Regular Price: $19.95
Email Discount Card Price: $16.96/m
Natural Blooms by Robert Kaufman
Item #: 19540-71
Regular Price: $19.95
Email Discount Card Price: $16.96/m
Natural Blooms by Robert Kaufman
Item #: 19540-104
Regular Price: $19.95
Email Discount Card Price: $16.96/m
Natural Blooms by Robert Kaufman
Item #: 19543-106
Regular Price: $19.95
Email Discount Card Price: $16.96/m
Natural Blooms by Robert Kaufman
Item #: 19543-370
Regular Price: $19.95
Email Discount Card Price: $16.96/m
Natural Blooms by Robert Kaufman
Item #: 19538-107
Regular Price: $19.95
Email Discount Card Price: $16.96/m
Natural Blooms by Robert Kaufman
Item #: 19539-23
Regular Price: $19.95
Email Discount Card Price: $16.96/m
Floral Study from Timeless Treasures
Item #: CD7194-CRE
Regular Price: $19.95
Email Discount Card Price: $16.96/m
Topia from Robert Kaufman
Item #: 19527-437
Regular Price: $19.95
Email Discount Card Price: $16.96/m
Natural Blooms by Robert Kaufman
Item #: 19541-107
Regular Price: $19.95
Email Discount Card Price: $16.96/m
A Little Rain, Sky from Robert Kaufman
Item #: 19619-63
Regular Price: $19.95
Email Discount Card Price: $16.96/m
A Dog's Life – Bones & Paws from Timeless Treasues
Item #: C2372-CRE
Regular Price: $19.95
Email Discount Card Price: $16.96/m
Holiday Flourish 13 from Robert Kaufman
Item #: 19255-181
Regular Price: $19.95
Email Discount Card Price: $16.96/m
Winter Hike Winter Wonderland Panel
Item #: C7846-Blu
Regular Price: $19.95
Email Discount Card Price: $16.96/m
First Frost from Timeless Treasures
Item #: CM7829-BLU
Regular Price: $19.95
Email Discount Card Price: $16.96/m
First Frost from Timeless Treasures
Item #: CM7830- Wht
Regular Price: $19.95
Email Discount Card Price: $16.96/m
First Frost from Timeless Treasures
Item #: CM7831-BLU
Regular Price: $19.95
Email Discount Card Price: $16.96/m
First Frost from Timeless Treasures
Item #: CM7832-Wht
Regular Price: $19.95
Email Discount Card Price: $16.96/m
First Frost from Timeless Treasures
Item #: CM7833-BLU
Regular Price: $19.95
Email Discount Card Price: $16.96/m
First Snow, Nightfall from Robert Kaufman
Item #: 19272-231
Regular Price: $19.95
Email Discount Card Price: $16.96/m
Snowpals from Robert Kaufman
Item #: 19489-223
Regular Price: $19.95
Email Discount Card Price: $16.96/m
Let it Snow – Santas Workshop Advent Calendar from Makower
Item #: MK2227-1
Regular Price: $19.95
Email Discount Card Price: $16.96/m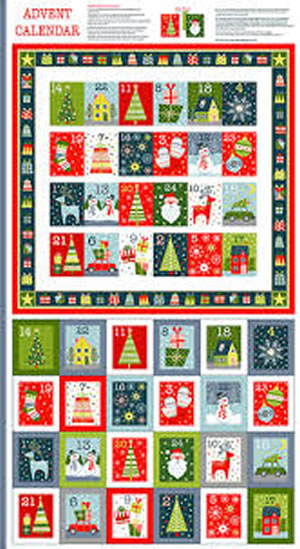 Joy Advent Calendar from Makower
Item #: MK2226-1
Regular Price: $19.95
Email Discount Card Price: $16.96/m
Joy Montage from Makower
Item #: MK2230-1
Regular Price: $19.95
Email Discount Card Price: $16.96/m
Joy Snowflakes from Makower
Item #: MK223-W
Regular Price: $19.95
Email Discount Card Price: $16.96/m
Joy Trees from Makower
Item #: MK2233-W
Regular Price: $19.95
Email Discount Card Price: $16.96/m
Let it Snow Presents from Makower
Item #: MK2240-1
Regular Price: $19.95
Email Discount Card Price: $16.96/m
Let it Snow Polar Bears from Makower
Item #: MK2239-1
Regular Price: $19.95
Email Discount Card Price: $16.96/m
Kona Solid from Robert Kaufman
Item #: K001-475 Grasshopper
Regular Price: $13.95
Email Discount Card Price: $11.86/m
Kona Solid from Robert Kaufman
Item #: K001-1283 Pearl Pink
Regular Price: $13.95
Email Discount Card Price: $11.86/m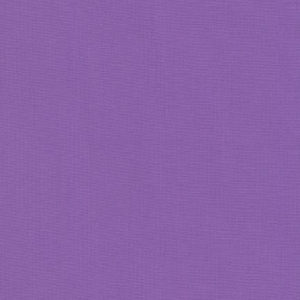 Kona Solid from Robert Kaufman
Item #: K001-495 Morning Glory
Regular Price: $13.95
Email Discount Card Price: $11.86/m
Please Note:
To order fabric or notions, email your order to info@tomssewing.com and include your phone number and we will call for payment. Call 604-507-2841 or email info@tomssewing.com to place your order.
Curbside service still available.
To receive your email discount, show a recent email or show your email discount email sent out on Aug 31, 2020
We are experiencing high call and email volume. If you send an email we will try to get back to you before the end of the day. If you leave a message we will do our best to get back to you in 24 hours.
Tom's Sewing Centre
Open Monday – Friday, 9:30am – 5:30pm & Saturday, 9:30am – 5:00pm
#102 – 8338 – 120th St
Surrey, BC
604-507-2841
Countryfolk Fabric
New Hours: Tuesday – Saturday, 9:30am – 5:00pm
#5 – 45802 Luckakuck Way
Chilliwack, BC
604-824-5643
Burnaby Sewing Centre
Open Tuesday, Thursday & Saturday, 10:00am – 5:00pm
6190 Kingsway Ave
Burnaby, BC
604-437-1633
Email: info@tomssewing.com
Facebook: https://www.facebook.com/tomssewingcentre/
Website: https://www.tomssewing.com