Extra Wide Flannel Back 108″ Wide
RI9016- 5M Willow Purple
Regular Price: $25.95
Email Discount Card Price: $22.06
Extra Wide Flannel Back 108″ Wide
RI9016- 16M Willow Lavender
Regular Price: $25.95
Email Discount Card Price: $22.06
Extra Wide Flannel Back 108″ Wide
RI9016- 8M Willow Medium Blue
Regular Price: $25.95
Email Discount Card Price: $22.06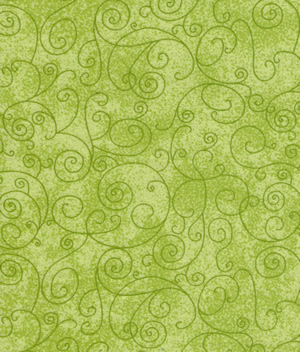 Extra Wide Flannel Back 108″ Wide
RI9016- 18M Willow Lime
Regular Price: $25.95
Email Discount Card Price: $22.06
Extra Wide Flannel Back 108″ Wide
RI9016- 20M Willow Dark Cream
Regular Price: $25.95
Email Discount Card Price: $22.06
Extra Wide Flannel Back 108″ Wide
RI9016- 28M Willow Black
Regular Price: $25.95
Email Discount Card Price: $22.06
Extra Wide Flannel Back 108″ Wide
RI9016- 29M French Navy
Regular Price: $25.95
Email Discount Card Price: $22.06
Extra Wide Flannel Back 108″ Wide
RI9022-4M Betula Lime
Regular Price: $25.95
Email Discount Card Price: $22.06
Extra Wide Flannel Back 108″ Wide
RI9030-8 Ditzy White
Regular Price: $25.95
Email Discount Card Price: $22.06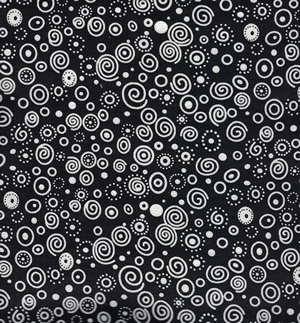 Extra Wide Flannel Back 108″ Wide
RI9030-9 Ditzy Black
Regular Price: $25.95
Email Discount Card Price: $22.06
Regular Price: $13.95
Email Discount Card Price: $11.86
Kona Solid
K001-1137 Evergreen
Regular Price: $13.95
Email Discount Card Price: $11.86
Kona Solid
K001-1173 Ice Frappe
Regular Price: $13.95
Email Discount Card Price: $11.86
Regular Price: $13.95
Email Discount Card Price: $11.86
Regular Price: $13.95
Email Discount Card Price: $11.86
Kona Solid
K001-856 Quicksilver
Regular Price: $13.95
Email Discount Card Price: $11.86
Regular Price: $13.95
Email Discount Card Price: $11.86
Regular Price: $13.95
Email Discount Card Price: $11.86
Regular Price: $13.95
Email Discount Card Price: $11.86
Kona Solid
K001-862 Gotham Grey
Regular Price: $13.95
Email Discount Card Price: $11.86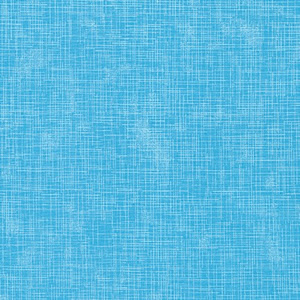 Quilter's Linen
9864-246 Water
Regular Price: $19.95
Email Discount Card Price: $16.96
Dimples
A1867-G12 Spanish Green
Regular Price: $19.95
Email Discount Card Price: $16.96
Regular Price: $19.95
Email Discount Card Price: $16.96
Regular Price: $13.95
Email Discount Card Price: $11.86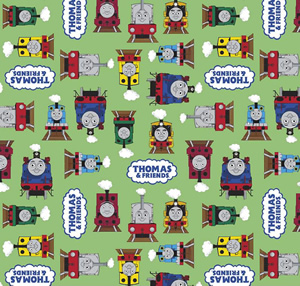 Thomas and Friends All Aboard
RBC11001-Grn
Regular Price: $19.95
Email Discount Card Price: $16.96
Thomas and Friends All Aboard
RBC11002-Blu
Regular Price: $19.95
Email Discount Card Price: $16.96
Thomas and Friends All Aboard
RBC11003-Grn
Regular Price: $19.95
Email Discount Card Price: $16.96
Thomas and Friends All Aboard
RBC11004-Grn
Regular Price: $19.95
Email Discount Card Price: $16.96
Thomas and Friends All Aboard
RBC11004-Blue
Regular Price: $19.95
Email Discount Card Price: $16.96
Thomas and Friends All Aboard
RBC11006-Nav
Regular Price: $19.95
Email Discount Card Price: $16.96
Thomas and Friends All Aboard
RBP11007-Blu
Regular Price: $21.95
Email Discount Card Price: $18.66
Thomas and Friends All Aboard
RBC11002- Nav
Regular Price: $19.95
Email Discount Card Price: $16.96
Thomas and Friends All Aboard
RBC11003-Mul
Regular Price: $19.95
Email Discount Card Price: $16.96
Picture This Wide, Wild
Panel is approx 90″ x 104″ 19295-286
Regular Price: $31.95/m
Email Discount Card Price: $27.16
Dots and Stripe Delights, Rainbow
19936-263
Regular Price: $19.95
Email Discount Card Price: $16.96
ABC 123 Alphabet Dance
C8578-BLK
Regular Price: $18.95
Email Discount Card Price: $16.11
Regular Price: $19.95
Email Discount Card Price: $16.96
Canada Novelty Face Mask 36″ Panel
CD8588-MUL
Regular Price: $19.95
Email Discount Card Price: $16.96
Frontline Heroes
20337-1 White
Regular Price: $19.95
Email Discount Card Price: $16.96
Frontline Heroes
20334-1 White
Regular Price: $19.95
Email Discount Card Price: $16.96
Regular Price: $19.95
Email Discount Card Price: $16.96
Regular Price: $19.95
Email Discount Card Price: $16.96
Regular Price: $19.95
Email Discount Card Price: $16.96
Regular Price: $19.95
Email Discount Card Price: $16.96
Regular Price: $19.95
Email Discount Card Price: $16.96
Regular Price: $19.95
Email Discount Card Price: $16.96
Regular Price: $19.95
Email Discount Card Price: $16.96
Regular Price: $19.95
Email Discount Card Price: $16.96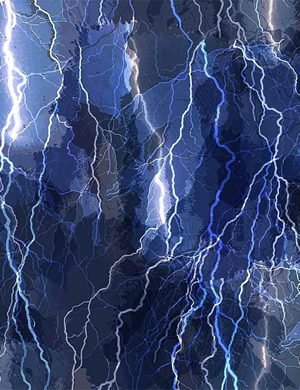 Aurora Crackling Lightening Bolts
C8410-Blue
Regular Price: $19.95
Email Discount Card Price: $16.96
Regular Price: $19.95
Email Discount Card Price: $16.96
Regular Price: $19.95
Email Discount Card Price: $16.96
Fantasy Tonga Fun Flowers Batik
B7523-Lavender
Regular Price: $19.95
Email Discount Card Price: $16.96
Fantasy Tonga Dream Wish Batik
B6246-Wish
Regular Price: $19.95
Email Discount Card Price: $16.96
Ibiza Tonga Forest Batik
B5791-Stone
Regular Price: $19.95
Email Discount Card Price: $16.96
Ibiza Tonga Ibiza Stone Bubbles Batik
B7783-Navy
Regular Price: $19.95
Email Discount Card Price: $16.96
Ibiza Tonga Whispy Blooms Batik
B7169-Sand
Regular Price: $19.95
Email Discount Card Price: $16.96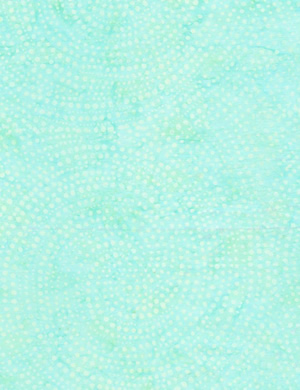 Fantasy Tonga Dotty Swirl Batik
B2336-Fiji
Regular Price: $19.95
Email Discount Card Price: $16.96
‌
Please Note:
To receive the Email Discount Card Price, please show a recent email or the email discount email sent out on Feb 28, 2021
All fabric prices are listed for a metre.
The store is open to the public to shop with gloves on
To place an order by phone or email, please let us know the part number, quantity and contact information and we will get back to you for payment
We are experiencing high call and email volume. If you send an email we will try to get back to you before the end of the day. If you leave a message we will do our best to get back to you in 24 hours.

Tom's Sewing Centre
Open Monday – Friday, 9:30am – 5:30pm & Saturday, 9:30am – 5:00pm
#102 – 8338 – 120th St
Surrey, BC
604-507-2841
Countryfolk Fabric
New Hours: Tuesday – Saturday, 9:30am – 5:00pm
#5 – 45802 Luckakuck Way
Chilliwack, BC
604-824-5643
Burnaby Sewing Centre
Open Tuesday, Thursday & Saturday, 10:00am – 5:00pm
6190 Kingsway Ave
Burnaby, BC
604-437-1633
Email: info@tomssewing.com
Facebook: https://www.facebook.com/tomssewingcentre/
Website: https://www.tomssewing.com