Love Notes Sew Along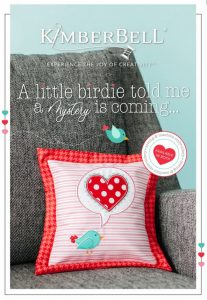 Love Notes VIRTUAL Sew-Along!
Join the fun on with Lori in a Zoom class! She will take you step-by-step through this fun MYSTERY quilt! This class is FREE to those who purchased Love Notes through Tom's Sewing Centre or only $25 to sign up! (That's only $5 a class!). Simply email us at info@tomssewing.com and request to join the group.
Dates:
Friday, August 07 – 12 PM
Tuesday, August 11 – 10am
Tuesday, August 18 – 10am
Tuesday, August 25 – 10am
Tuesday, September 01 – 10am
Patterns are still available so you can join the fun!
Cake Therapy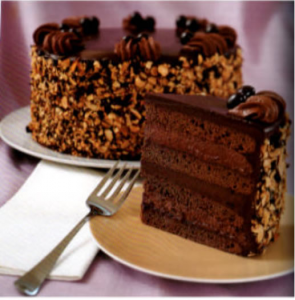 Virtual Cake Therapy Session
Thursday, August 27 at 10am
Can be replayed on Tom's Sewing Facebook Page
We have found a new idea and are going to try it as a Facebook live session. If you haven't already attended Cake Therapy, then it's time you did and find out what you are missing. If you are a beginner quilter or an advanced quilter you will have fun learning and sharing different techniques. There are NO FEES for these sessions, but there are great deals if you want to take things home. Usually we have cake so you will all have to all sit with your piece of cake while you watch.
We will be putting together a slide show for the Show and Tell portion of the session so if you would like one (or more) of your projects featured, please email photos to dblori@telus.net by Aug 25 and put Cake Therapy in the subject line. We love seeing and sharing the projects you've been working on while you have been house bound.
If you have a quilting question, please email it to dblori@telus.net and we will do our best to find the answer.
Kimberbell Embroidery Club
Virtual Kimberbell Embroidery Club
Register Now:
Thursday, August 20 at 10am
Replay of Pre-recorded Session at 7:30pm
Be part of our trunk show. Email embroidery project samples to dblori@telus.net
We have a new way to run our existing club! We are going to do it by Zoom Online Conferencing. To take part, you must pre-register by Tuesday, August 18 at 11am.
Do you love to embroider? Do you love to share your work? Do you love to learn new techniques? We will be holding an online embroidery club and demo'ing a new technique each month. Patterns will be loaded onto USB sticks and available to pick up after the club. We will not be sewing during this club, demos and sharing ideas. The club projects will be based off Kimberbell designs that are clever, whimsical and a fun way to learn different embroidery techniques. Even if you have never done machine embroidery before, you will enjoy this club. Kimberbell designs are so cute and have amazing instructions; this club will not disappoint you. There are NO FEES to attend.
To join our Show and Tell, email a picture of what you have been making to dblori@telus.net and put Kimberbell Club in the subject.
To Register for the session, email info@tomssewing.com
Tom's Sewing Centre
Open Monday – Friday, 9:30am – 5:30pm & Saturday, 9:30am – 5:00pm
#102 – 8338 – 120th St
Surrey, BC
604-507-2841
Countryfolk Fabric
New Hours: Tuesday – Saturday, 9:30am – 5:00pm
#5 – 45802 Luckakuck Way
Chilliwack, BC
604-824-5643
Burnaby Sewing Centre
Open Tuesday, Thursday & Saturday, 10:00am – 5:00pm
6190 Kingsway Ave
Burnaby, BC
604-437-1633
Email: info@tomssewing.com
Facebook: https://www.facebook.com/tomssewingcentre/
Website: https://www.tomssewing.com