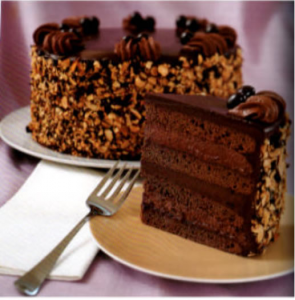 Due to Covid-19 restrictions, getting together for an in-person Cake Therapy session is currently not possible or prudent but, knowing how popular these sessions are, we at Tom's Sewing have gotten creative. We have recorded the latest Cake Therapy session and made it available for viewing online.
The video is hosted on the Tom's Sewing Facebook page but a Facebook account is not required to view the session. Click on the link below to view the Cake Therapy session.
Before you view the session, be sure to download the necessary pattern. It's from Robert Kaufman and is available for download at no cost. Click on the link below to download the free pattern.
No Cake Therapy session would be complete without sharing some of the completed projects. That's been included in the Slide Show which can also be accessed through the link below.
Please note that the sale prices featured at the end of the Slide Show presentation are valid until Saturday, July 25, 2020.
Click here to watch the Video Cake Therapy Session
Click here to download the free Robert Kaufman pattern
Click here to view the Slide Show
For more information or to order items on sale email: info@tomssewing.com
Tom's Sewing Centre
Open Monday – Friday, 9:30am – 5:30pm & Saturday, 9:30am – 5:00pm
#102 – 8338 – 120th St
Surrey, BC
604-507-2841
Countryfolk Fabric
New Hours Open Monday, Wednesday, Friday & Saturday, 9:30am – 5:00pm
#5 – 45802 Luckakuck Way
Chilliwack, BC
604-824-5643
Burnaby Sewing Centre
Open Tuesday, Thursday & Saturday, 10:00am – 5:00pm
6190 Kingsway Ave
Burnaby, BC
604-437-1633
Email: info@tomssewing.com
Facebook: https://www.facebook.com/tomssewingcentre/
Website: https://www.tomssewing.com